Trusted by 400+ Financial Institutions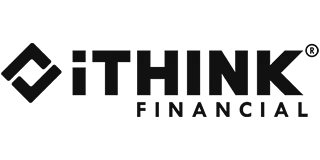 Help your customers help themselves – while reducing call volumes and customer frustration
The right answer for every question. Every time.
Engageware partners with you to build, launch, and optimize a customized knowledge base for your organization.
We've spent over 20 years helping banks, credit unions, and financial service providers reduce call volumes, increase efficiency, and empower more customers to help themselves.
The powerful, natural language technology that drives your knowledge base understands what your customers are asking – and gives them the right answer every time.
Custom Knowledge Base
Improve your customer experience across every channel
Give your customers increased access to answers across all your digital channels.
Engageware's intelligent search technology understands what your customers are looking for, then gives them the right answers and recommended next steps.
Empowering a Self-Service Customer Journey
Learn the challenges facing small and mid-sized financial institutions — and practical advice on formulating the right strategy to meet the times.
Guide your customers to success
Increase the adoption of digital, customer-facing technologies such as mobile and online banking, and online account openings. Create custom tutorials that walk your customers through an interactive guide to increase understanding, engagement, and conversion.
Step-By-Step Guides
Smart, on-page answers
Meet your customers where they are, and give them the answers they need as they browse your website.
From high-value product pages to high-volume support pages, Smart FAQ technology ensures the right answers are on every page, reducing call volumes and driving engagement.
The tools and answers you need to deliver self-service assistance
Custom Knowledge Base
Our custom knowledge base allows you to answer the questions that banking customers ask without the guesswork.
Learn More >
Step-by-Step Guides
Step-by-step interactive guides that walk your users through common digital tasks ranging from setting up mobile or online banking, to bill pay, to Zelle and more.
Learn More >
Custom Work Queues
Custom Work Queues provide the ease your customers and employees need to quickly resolve issues and capture new business opportunities.
Learn More >
A virtual expert that's on hand 24/7 to help your customers
Increase customer engagement with Engageware's banking chatbot. It gives you the intelligence to understand what your customers are asking, backed by a custom knowledge base with the right answers.
Your virtual assistant can reduce call volumes and improve the efficiency of your teams and branches – and integrates seamlessly with your existing chatbots and other digital customer service technology.
Engageware's Customer Self-Service solution has saved us hundreds of calls to our service center every day since launching. It was an obvious value-add to our member engagement strategy.
Franklin Mint Federal Credit Union
VP, Director of Digital Marketing
See how Staley Credit Union delivered digital support to members' fingertips in less than 30 days
Related Self-Service Topics